This year we are electing our board for the up-coming two years (2017-2019). The elections will take place during Telecentre Europe General Assembly on 9th March 2017. Exciting, ain't it?
Here is the place to meet the candidates, learn more about them and choose your favorite! The candidates are presented in a chronological order of receiving their candidatures. Do you want to join them in the competition? Here is the Candidate Nomination form. Enjoy!
N.B. The link on the candidate's name leads to their profile on our community network www.unite-it.eu. You need to be signed in on unite-it in order to see their profile, send them a message or leave a comment on their wall.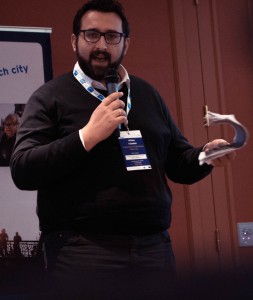 Member organisation: Associazione Centro Studi di Foligno
Country: Italy
Candidate's position in or link to member organisation: EU projects manager
Short bio: M.A. in "Publishing, media and journalism", thesis on The dissemination plan of European projects, University of Urbino Carlo Bo. He has worked for more than 10 years as consultant in European projects and has a solid expertise in the preparation, implementation and coordination of educational projects in the framework of different financing instruments of the European Commission, with a particular focus on social and digital innovation. He is expert in the exploitation of the ECVET tools and strategies, with a specific focus on the digital empowerment of VET students and teachers. Altheo is also involved in the implementation of the Youth Guarantee programme in the Umbria Region, being responsible for the strategic planning of training interventions aimed at enhancing the employability of youth and young adults. He is member of coordinating committee of the national association "Stati Generali dell'innovazione" with responsibility for School and Culture.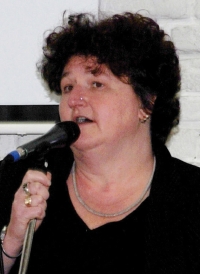 Member organisation: Maks vzw
Country: Belgium
Candidate's position in or link to member organisation: Director
Short bio: Veronique is founder and director of Maks vzw since 1999. Maks vzw has 2 telecentres and all kind of activities in the field of digital inclusion with disadvantaged persons of all ages, using the peer to peer leraning and leraning by doing methodology. Before working at Maks, Veronique was director of a VET school, for youngsters between 15 and 20 years old (alternate working-studying). From 1982 till 1987, she was a teacher in the same school, teaching Dutch, French and computer technology. The last 2 years, she helped the Board of Telecentre Europe as a financial controller and supported the staff of Telecentre Europe in some practical aspects. Maks vzw participated in different European projects as a partner of Telecentre Europe and its graphic design office is doing some design work for Telecentre Europe. Veronique is also a certified coach.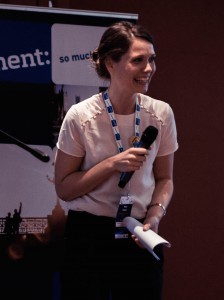 Member organisation: Stiftung Digitale Chancen
Country: Germany
Candidate's position in or link to member organisation: Project Manager
Short bio: Since 2013 Nenja Wolbers is Project Manager at Digital Opportunities Foundation (SDC), which represents about 6.000 telecentres in Germany. She has been responsible for the development and implementation of various EU funded projects with international consortia that all had the objective to promote the digital inclusion of marginalized groups. During this time she organised the Get Online Week in Germany and other participatory campaigns. Furthermore Nenja is an experienced online trainer and creator of online learning units. She has been representing the foundation in the Telecentre Europe network for the last years and is eager to become even more involved. Nenja holds a Master's degree in Sociology with specialization in European Societies. She wrote her thesis about the European social integration process, analysing which influence people's life experience has on their perception of the EU. Seeing the importance of Europeanization, she believes that digital media is one key pillar for Europe to grow further together.
Member organisation: Latvian Information and Communication Technology Association (LIKTA)
Country: Latvia
Candidate's position in or link to member organisation: Vice-president
Short bio: Mara Jakobsone is Vice-president and Information Society and Digital Skills project manager at LIKTA.
Until 1999 she was working as researcher and assistant professor at the University of Latvia. In 1993 Mara established the first ICT publication in Latvia – journal "Dator Pasaule" and was editor-in-chief until 2005. She holds a Master degree in Economic Cybernetics (University of Latvia) and Doctoral degree in Economics and Statistics from the Institute of Finances and Economics, St. Petersburg and University of Latvia.
She is experienced in managing research, education and innovation projects at national and European level and has excellent skills in advocacy related to digital society and digital skills development for citizens and SMEs.
Mara is coordinator of the National Digital Skills Coalition and Get Online Week campaign in Latvia.
Mara is currently a board member of TE and has been contributing to the development of the organization since 2010.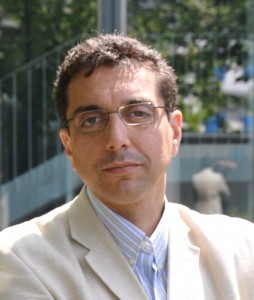 Member organisation: Fundación ESPLAI
Country: Spain
Candidate's position in or link to member organisation: European Projects, Relations & Fundraising
Short bio: Pedro has more than 20 years experience in social projects. He is an active fighter against the digital divide and a strong advocate about the power of technology. He holds a Master's degree on Non-Profit Management from ESADE Business School and a Bachelor's degree in Political Sciences and Public Administration.
Since 2005 he works for Foundation Esplai and he is responsible for International Relations &  Projects, having a close relationship with stakeholders such as Microsoft, Cisco, Dell or European Institutions. He has been involved in many European Projects funded by the Lifelong Learning program, EuropeAid, ESF and Erasmus+. He is also evaluator for KA2 VET proposals for the Spanish NA.
He has been supporting Telecentre Europe movement from the very beginning, organizing the first non-official meeting held in Barcelona in 2007 and being part of the first Steering Committee. Nowadays, he is proud to be Vice-chair of Telecentre Europe Board since 2015.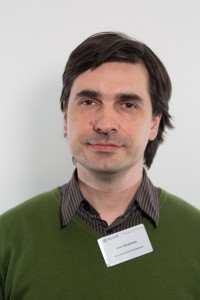 Member organisation: International Aid Network
Country: Serbia
Candidate's position in or link to member organisation: Programme Manager
Short bio: Ivan Stojilovic works at the International Aid Network as a Programme manager for Education, Youth and Digital Inclusion.
Ivan has coordinated over 50 different projects focused on promotion of digital inclusion in Serbia and empowerment of various vulnerable groups and their inclusion through informal education. He possesses extensive experience in establishing and organising activities and work of new Telecentres, as well as in the evaluation of effects of educational programmes.
From 2016 he works as an assistant professor at the Alfa University in Belgrade. He received a Doctoral degree in Psychology from the Faculty of Philosophy and a Master degree from the Faculty of Fine Arts.
Ivan is a coordinator of the "Get Online Week" and "Silver surfers" campaigns in Serbia.
He is currently a member of the Board of Telecentre Europe and has been contributing to the development of the organization since 2010.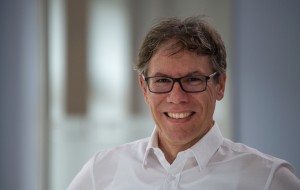 Member organisation: 21st Century Competence Center (21CCC)
Country: Germany
Candidate's position in or link to member organisation: Head of Strategy & Corporate Innovation
Short bio: Gerhard Seiler, born in 1962, holds a degree as pedagogue and got a professional qualification in educational media. He is head of strategy & corporate innovation at 21st Century Competence Center (21CCC) since May 2016. 21CCC is a department of the Association for Youth and Social Work (fjs e. V.), an NPO, based in Berlin.
Formerly he was the managing director of the Digital Opportunities Foundation and initiatives of the German Federal Ministry of Education and Research.
Gerhard is an expert in digital inclusion, educational media, early childhood and school education, as well as digital literacy in the children and youth sector. In the past, he significantly helped shape the realisation of nationwide qualification offers for educational staff, teachers and social workers. In 2011 he was also nominated for the "Deutscher Weiterbildungspreis" (German Award for Further Education) and won the German Media Education Award "Digita".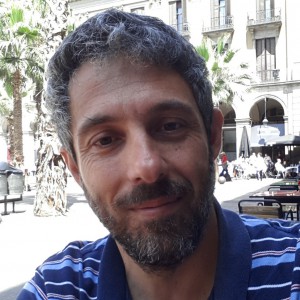 Member organisation: Computer Technology Institute and Press "Diophantus"
Country: Greece
Candidate's position in or link to member organisation: Associate Professor / Head of DAISSy research group
Short bio: Achilles D. Kameas is Associate Professor of Pervasive Computing Systems with Hellenic Open University. He holds a Computer Engineering Diploma, certificate in Adult / Open and Distance Education, and Ph.D. in Human-Computer Interaction. In 2000 he established the DAISSy research group (Dynamic Ambient Intelligent Social Systems), aiming to contribute to the realization of a humane society by inventing technology that adapts and supports human needs. He has participated as researcher / coordinator in more than 40 national and European projects in various frameworks, on Social inclusion, Training in digital skills, Ambient Assisted Living, STEM education, ICT job profiling, etc. He is a member of EADTU and TE networks, the MOOC Quality Alliance, CEN and EC ESCO committee. He develops personalized peer learning platforms and smart social applications, promotes digital competences and emerging ICT jobs, designs flexible learning pathways and exerts science for society and responsible research.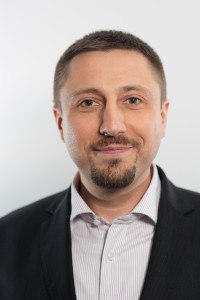 Member organisation: Information Society Development Foundation (FRSI)
Country: Poland
Candidate's position in or link to member organisation: Chief Technology Officer
Short bio: Chief Technology Officer at the Information Society Development Foundation (FRSI), responsible for providing hardware, software and Internet access to 3,800 libraries participating in the Library Development Program in Poland – a joint initiative of the Bill&Melinda Gates Foundation and Polish-American Freedom Foundation, implemented by FRSI. CEO at Dimpact, a company established to support FRSI. Member of the Gates Foundation Global Libraries' Technology WorkGroup. Introduced "Get Online Week" in Poland and coordinated two editions (c. 65,000 participants until now). Coordinator of the "Link to the future" project under the Microsoft YouthSpark initiative, supporting youth from small communities in planning their professional career and encouraging them to coding (c. 50,000 participants so far). Worked for ICT companies as a manager. Has an IT, economic and managerial educational background, MBA. Enthusiast of ICT-based innovations that help people think outside-the-box and build more innovative and equal modern society. Married, happy father of three sons.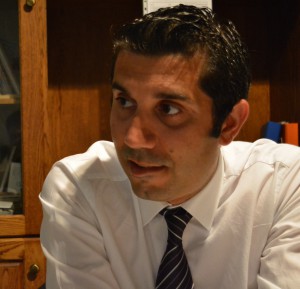 Member organisation: Malta Communications Authority
Country: Malta
Candidate's position in or link to member organisation: Project coordinator
Short bio: Mark Schembri is a project coordinator responsible for the eInclusion projects undertaken by MCA, to date having been involved in several national and European projects focused on lifelong learning, e-skills for jobs and information literacy. He has a solid experience in the preparation, implementation and coordination of EU funded projects. For the last year he was a financial controller with Telecentre Europe. He has been representing MCA as an active member in the Telecentre Europe network for the past seven years. He was a project leader of the Enter project (ESF2.204) which provided basic ICT training for over 4,500 individuals. For the past 7 years he was also responsible for the administration and training coordination of the 16 Community Technology Learning Centres in Malta.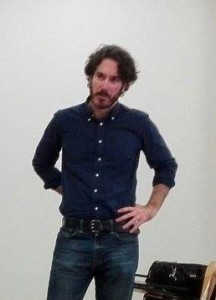 Member organisation: Association "Community of Telecentre Networks"
Country: Spain
Candidate's position in or link to member organisation: Head of Project Unit
Short bio: Luis is a telecom engineer, with more than 12 years of experience in aligning technology and social needs. Head of the Projects Unit at the Guadalinfo Telecentre network, coordinates an expert group responsible of the telecentre network support and the Social Innovation and Smart Cities regional development.
Especially active and interested in human centered environments, expert on gamification, social innovation, crowdfunding and impact assessment methodologies. Passionate about "intelligent crowds" tendencies, crowdsourcing initiatives and coworking methodologies. Responsible of international affairs in Guadalinfo with a long track record of projects.
Active member of the Association "Community of Telecentre Networks" Board (Spain). Guadalinfo has been elected in 2016 to hold the Presidency of the Association "Community of Telecentre Networks", which involves more than 3.000 telecentres all over Spain. Guadalinfo is a founder and active member of the Association since its creation in 2008 to bring together organizations aiming to make ICT accessible to citizenship.